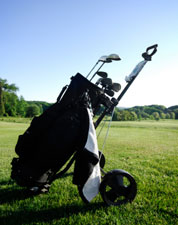 This is the subcategory page for Promotional Golf Towels. If you're looking to buy blank golf towels in bulk at cheap prices, you're in the right place.
We can reasonably assume three things are very important to you: price, quality, and service. Factory Direct Linen can meet each of those three critical needs.
Price – Because our products are sold exclusively through this web-based e-commerce website, our overhead is very low. This allows us to take thin profit margins that would put most suppliers out of business.
Quality – Our towels are made from quality materials and solidly constructed. Also, colors are rich, vibrant, and consistent.
Service – You won't find better customer service anywhere. We've put our best, smartest people on the frontlines to work directly with customers and administer orders.
As with all Factory Direct Linen products, our promotional golf towels are sold in full cases only.
NOTE: Our promotional golf towels can be ordered with either brass or silver hook & grommets in either the corner or tri-fold positions. Hook & grommet charges are included in the pricing below. Hooks are bulk packed.