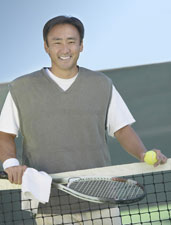 This is the subcategory page for Promotional Hand Towels. If you're looking to buy blank promotional hand towels at discount prices, you're in the right place.
The promotional hand towels below are primarily used as large rally towels or for racquet sports. They're available in various sizes, weights, and colors. To keep prices cheap, most of these towels are imports. However, we do offer one USA made promotional hand towel.
As with all Factory Direct Linen products, our promotional hand towels are sold in full cases only. These towels are carton packed and ready for immediate shipment.
NOTE: If you're considering buying one of the blank hand towels below for your promotion, you might also want to consider our promotional fingertip, rally towels. They're smaller and therefore less expensive.
Looking for Promotional Kitchen Towels?