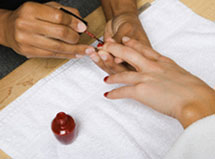 This is the subcategory page for Salon Towels. As with all Factory Direct Linen products, the wholesale salon towels below are 1st quality (no 2nds) and sold in full cases only.
You're probably here because you own or manage a hair, tanning, beauty, or nail salon and are looking to buy wholesale salon towels in bulk at cheap prices. If that's why you're here, you're on the right page.

We know that controlling costs in your business is important … and we can help. With Factory Direct Linen, you don't have to pay more for the same products. Our efficient, web-based business model keeps our costs (and therefore your prices) low so you can keep more of your hard earned money.
Looking to buy wholesale Bar Mops?