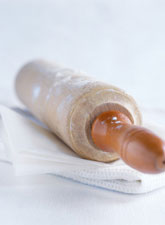 This is the subcategory page for Promotional Kitchen Towels. If you're looking to buy blank promotional kitchen towels in bulk you're on the right page.
We offer blank promotional kitchen towels at wholesale prices. Hundreds of thousands of these towels have been used to promote everything from new homes to brands that are household names.
We have 17"x30" plain weave towels (a modern look). Also, very popular flour sack towels (a traditional look). Both styles are commonly referred to as tea towels, screen print beautifully and are sold at wholesale prices.
As with all Factory Direct Linen products, our blank promotional kitchen towels are sold in full cases only. These towels are carton packed and ready for immediate shipment.
NOTE: Ask us about our private label program for 17"x30" plain weave towels and 28"x29" flour sack towels.