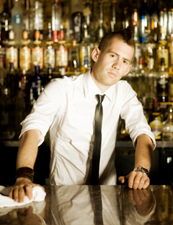 This is the subcategory page for Bar Mops. If you're looking to buy cheap bar mops or bulk rags, you're in the right place.

Like all Factory Direct Linen products, each of the wholesale bar mops shown below are 1st quality (no 2nds) and sold in full cases only.

Bar mops are essentially cheap rags usually made of absorbent 100% cotton. They're available in full terry.

Bar mops are used for cleaning up around a restaurant, bar, or just about anywhere else. Besides cleaning countertops, 100% cotton bar mops are great for cleaning grills and other cooking equipment.

Also, some industrial companies use our wholesale bar mops as shop towels or rags. The possibilities are endless. What can you use them for?

Looking for wholesale Beach & Pool Towels?